Before adding your order to the cart, confirm that your design looks the way you want. You can download the pdf to have a preview of your design.
We will not be held responsible for digitizing a wrongly uploaded design.
PLEASE NOTE THAT THE ACTUAL EMBROIDERING SIZE MIGHT BE SMALLER THAN THE PREVIEW YOU SEE ON THE MOCKUP, IT IS YOUR RESPONSIBILITY TO UNDERSTAND THAT SMALL DETAILS AND LETTERS MIGHT BE DIFFICULT TO READ AND SEE IF THEY ARE TOO SMALL, THE MAXIMUM SIZE FOR A DIGITIZABLE DESIGN IS 2.15″  HIGH x 4.72″ WIDE. PLEASE BE AWARE THAT THE SMALLER THE DETAILS, THE LESS IT WILL BE READABLE AND VISUALLY ESTHETIC.
WE WILL ALLOW OURSELF TO ADJUST THE SIZE OF YOUR DESIGN IF NECESSARY SO IT CAN FIT THE DIGITIZING CRETERIA.
Hand wash only

100% cotton
6 panel embroidered
Snapback closure
One size fits most
Decoration type: Embroidery
*UPLOAD INSTRUCTIONS:
Please upload only PNG, EPS or AI file.
We recommend a transparent background ( no solid color behind main design )
15 different colors are offered to customize your design.
Once you upload your design, 2 column with square different color will appear.
Select you image and click Add Image

to see the preview.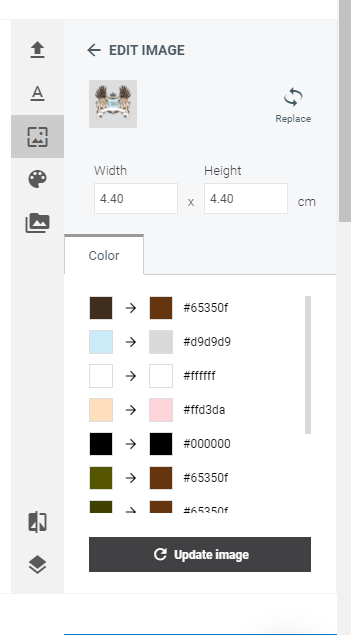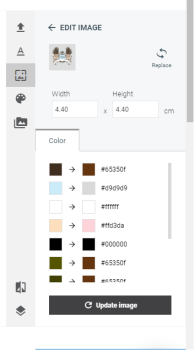 On the right, are fix the color of your original design.
On the left, are the available colors that you can use or replace for your design.
You can preview any changes of colors, click on "Update Image" after each changing.
**A $20 fee will be added for each design, no matter how many hat you will purchase.
e.g. : If you purchase 4 hat with the same design, you will be charge $29.99 ( for hats ) x 4 + $20 ( artwork )
Care: Hand wash cold; No dryer
Please allow 5 to 7 business day for processing and shipping.


COLORS SETTING ON YOUR DESIGN:
STEP 1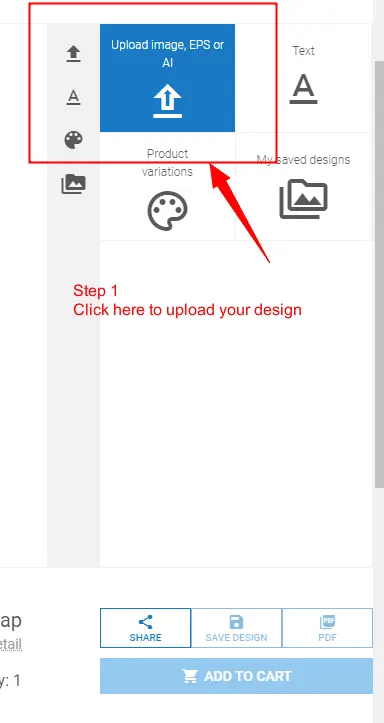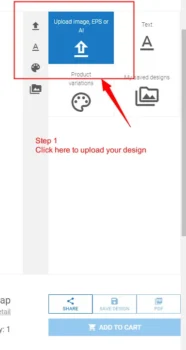 STEP 2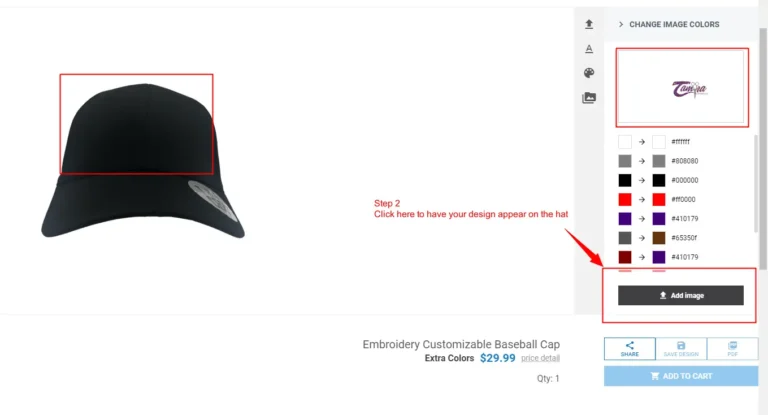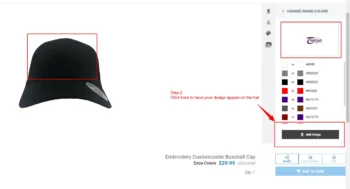 STEP 3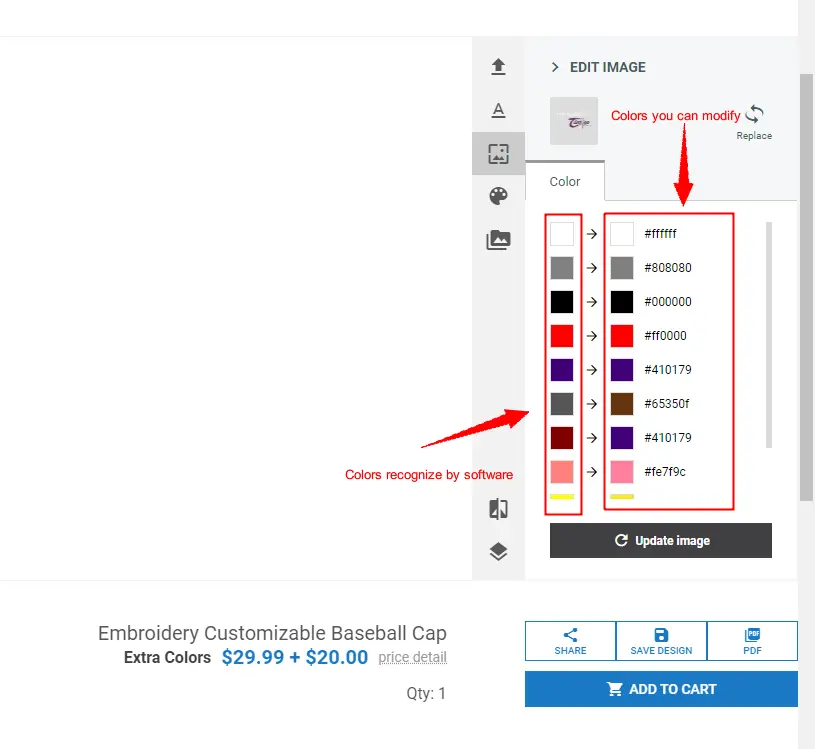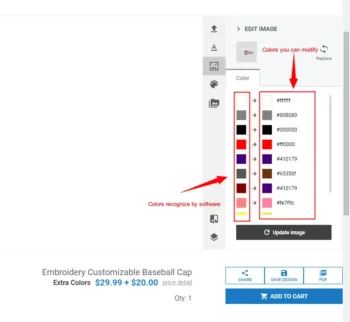 STEP 4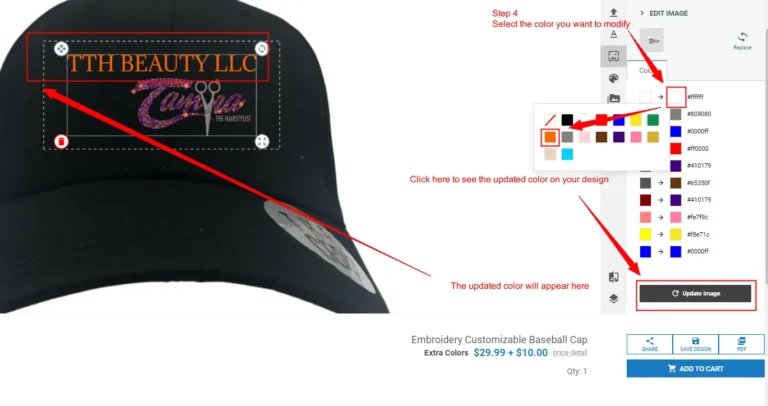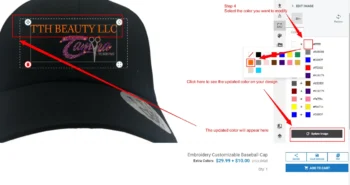 STEP 5